The Maintex leadership team has developed a successful, high performance company culture that fosters continuous improvement based on training, collaborative problem solving, and high-touch customer service.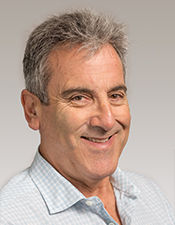 Stu Silverman, CEO
Stu joined the family business full-time in 1976 after graduating law school. Today he oversees administration, operations, and finance. Stu has guided the company through a sustained period of stability and growth while keeping Maintex true to its family values of honesty, integrity, service, and value.

A cum laude graduate of UCLA, Stu also earned a JD from Southwestern University and an MBA from Pepperdine University.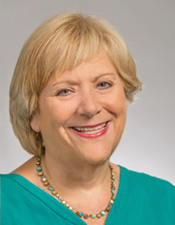 Linda Silverman, President
Linda grew up working at Maintex during summer vacations before officially joining the family business full-time in 1978. As a woman in a male-dominated industry, Linda had to work extra hard to be taken seriously by customers and vendors. Linda's broad expertise and customer-focused sales approach was instrumental to growing Maintex into a strong regional player.

Today, Linda is known nationally as a thought leader in the cleaning industry. With a notable gift for sales and marketing as well as an understanding of effective management, Linda has been instrumental in establishing a culture of service, stability, and longevity at Maintex.

Linda is past president of ISSA and is a current board member and founding member of the ISSA Hygieia Network for the advancement of women in the cleaning industry. She is recipient of the Jack D. Ramaley Industry Distinguished Service Award and is on the board of Network Distribution. Linda earned a BS in Psychology from UCLA.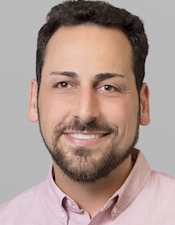 Danny Silverman, Vice President of Strategy and Innovation
Danny joined Maintex in 2017 as a third-generation family member, bringing a fresh perspective borne from a variety of job experiences in the non-profit, higher education, biotech, energy, and digital media sectors. Danny's focus is on bringing industry best practices, technological innovation, and process improvements to Maintex.

Danny earned a BA in American Studies from Brandeis University.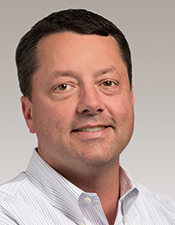 Brian Goad, Vice President of Sales and General Manager
Brian manages Maintex's Poway branch and oversees the sales team in the San Diego region. Brian focuses his efforts on the acquisition of new business, vertical alignment of the sales process, and building strategic relationships.

A former sales director for GOJO, Brian has also held executive positions in sales and business development for a number of public and private companies, doing business in more than 20 countries throughout Europe and Asia. He earned his BS in Mechanical Engineering at UC Santa Barbara.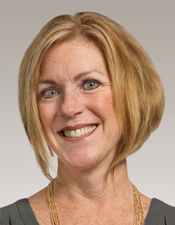 Carol Dell'Aquila, Vice President of Sales
Carol oversees the Maintex sales team in the Los Angeles region. Carol is responsible for ensuring that the team meets sales and service goals, contributing to the ongoing success and growth of Maintex.

With more than 40 years of industry experience, Carol rose in the ranks in a number of positions, including customer service, purchasing, as a sales consultant, and then as sales manager. Carol is past President of the Southern California Sanitary Supply Association (SCSSA) and is CIMS (Cleaning Industry Management Standard) certified.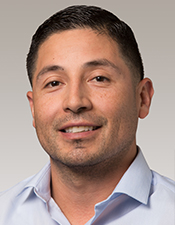 Jose Guerrero, Vice President of Operations
Jose is responsible for overseeing all aspects of manufacturing and distribution at Maintex including production planning, chemical blending, chemical filling, logistics, warehousing, and the Maintex delivery fleet. With professional expertise in strategic planning, continuous improvement and system applications, Jose brings a disciplined approach and high standard of operational excellence to the company's operations.

Jose's previous positions have encompassed all aspects of manufacturing and distribution, including stints as production lead, production supervisor, master scheduler, operations manager, assistant mechanical engineer and machine shop apprentice.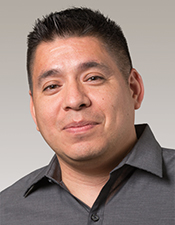 Jerry Zacarias, Creative Director
Jerry wears many hats at Maintex. Officially in charge of the Art Department, Jerry oversees creative projects, marketing, product label and packing development, in-house and outsourced printing, data/analytics, IT, and special projects.

With more than 15 years of experience and a passionate commitment to his work, Jerry is relied upon by his colleagues to solve complex problems and stay calm under pressure.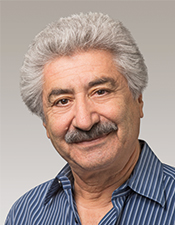 Ali Abyane, Technical Director
Ali has served as Maintex's technical director and head chemist for over 25 years. Ali is responsible for R&D, product formulation, and our on-site laboratory, which handles raw material sourcing, quality assurance, competitive analysis, and regulatory compliance.

Ali earned his BS in Chemical Engineering from the College of Higher Education in Southampton, UK, and his MS from City of London Polytechnic, UK. A career-long member of the American Chemical Society, his experience includes projects for NASA's Jet Propulsion Laboratory and the U.S. Armed Services through an analytical and engineering laboratory.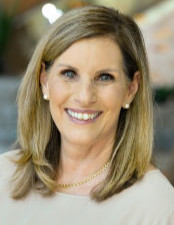 Melanie Sergejeff, PHR, HR Director
An energetic, forward thinking, and creative HR professional with high ethical standards, Melanie is recognized as an inspirational, motivational leader who celebrates diversity, builds trust, proactively leads, and challenges staff. With a broad range of successful experience in change management, coaching and mentoring, training and development, risk management, benefit administration, performance management and employee relations, Melanie brings a new level of professionalism to the Maintex human resources practice.

Melanie is PHR certified and holds a Masters Certification in Organizational Leadership from the Eli Broad College of Business.
Ted Norimatsu, Purchasing Director
Ted joined Maintex as Director of Purchasing after holding positions in purchasing management and merchandising. Earlier in his career, he worked in hospitality management. Ted is responsible for overseeing the purchasing team, sourcing new products, and managing vendor relationships.

Ted earned a BS in Business from Cal Poly Pomona.